I found this framed "Artwork" if you want to call it that at Good will for $7 and I saw it's potential. Something about the frame called to me saying "Amy, please take me home and give me a better life."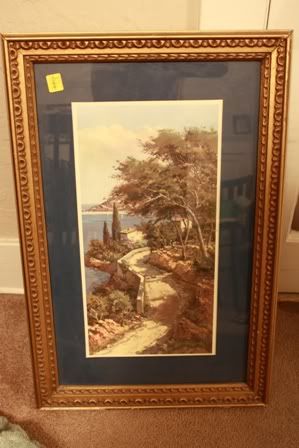 YIKES! This needed my help badly!
I cleaned it up a little first with a dry rag, took it apart, and then sprayed 2 coats of white paint on the frame.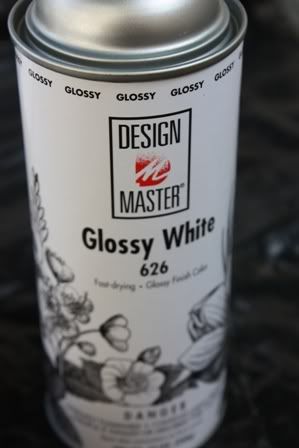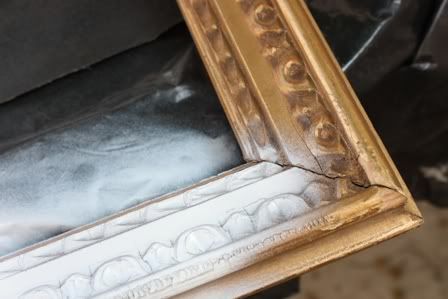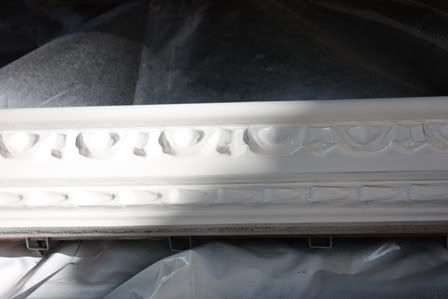 When I had opened it up, there was a very stiff cardboard backing that I gave 2 coats of black chalkboard paint.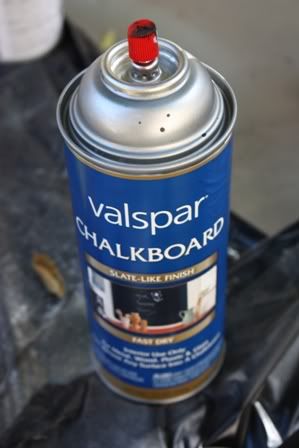 I was going to leave the frame pure white, but then decided to age it a bit. I first took an ordinary kitchen sponge with the soft sponge on one side and scrubby side on the other and some gold paint.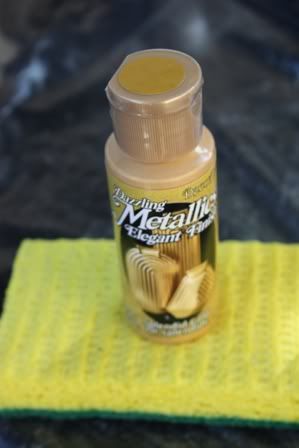 I put some paint on the soft side of my sponge and smooshed it together so it soaked into the sponge a little bit.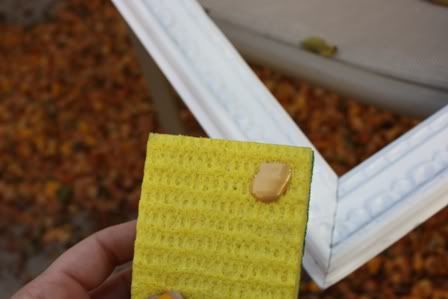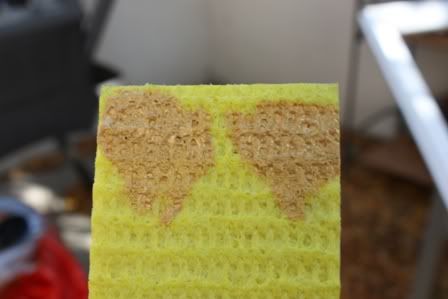 Using my sponge I wiped paint onto my frame, and then wiped it right back off again with a clean part of my sponge, that way not too much gold paint stayed on the frame.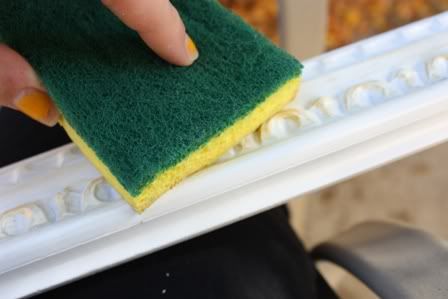 Then I took the scrubby side of my sponge and lightly roughed the frame up a bit.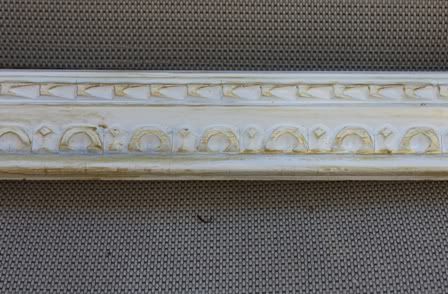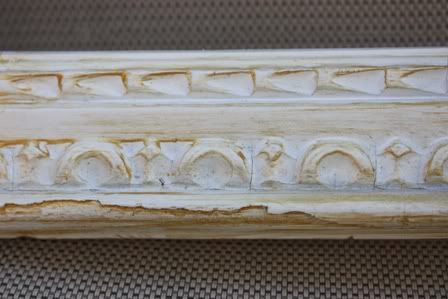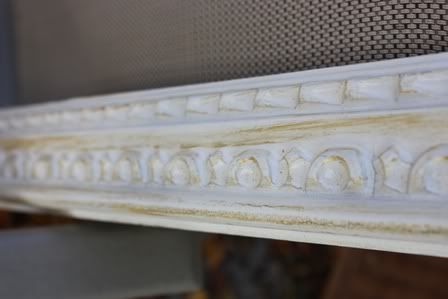 When everything dried I just put her back together again and hung her up in her new home in my kitchen, and I think she looks mighty fine if I do say so myself!