I was browsing the Dollar Tree today and found these frames...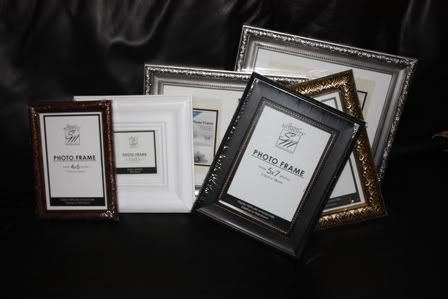 The white one ended up breaking, but oh well...the rest of them I spray painted black and then framed cute scrapbook paper...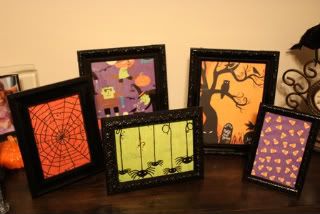 Voila! I'm sooo into the shiny black frames and bright cheery paper! I love love love them!