I am obsessed with going to thrift stores and Goodwill, buying ugly things and making them pretty so I just wanted to post of a few before and afters.
I bought this little diddy for about $2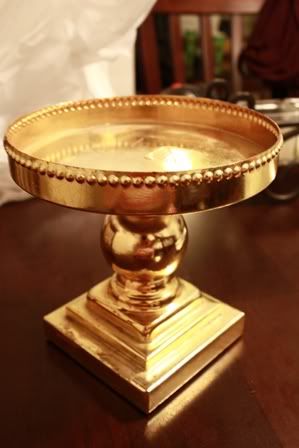 Just a little black spraypaint...
Soooo much better! I love how shiny the black is!
Not a huge change for these next 2, but I bought them both for $2.50 total
I just re-sprayed them with a new silver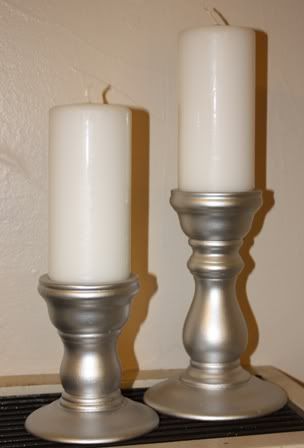 Good as new!
This next one was an idea from http://thriftydecorchick.blogspot.com/
This sad mirror in a frame I bought for $1.99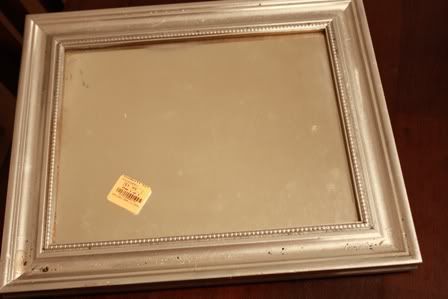 Cleaned, scrubbed and re-sprayed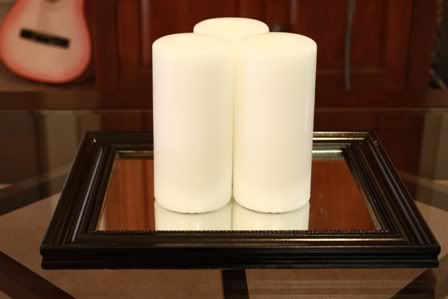 Now it holds candles on my coffee table! I love lit candles on top of mirrors! So pretty!