Everyone needs to run...not walk...to their local Target! I found these in the dollar spot there for $2.50 each!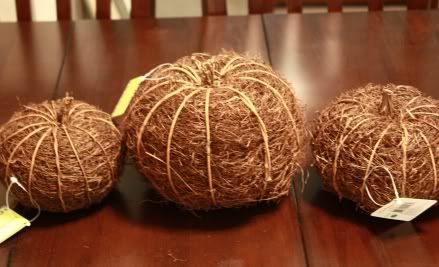 Then get in your car and FLOOR IT to big lots. All of their Jennifer Ferrell stuff (which is pretty nice designer stuff) is all on sale for 70% off!! They had like furniture there that was normally $200 and is now $60! Crazy! I didn't get anything huge, but I did walk away whith this uber cute bowl and filler/smell good stuff!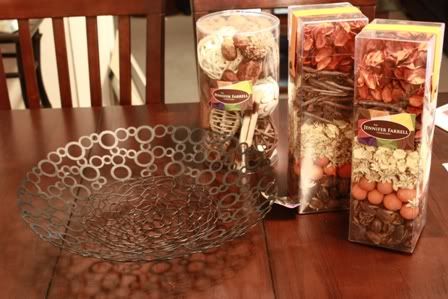 I got each of these for $6
I just threw one of the packages in the decorative bowl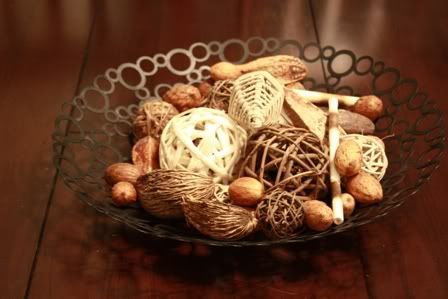 I love deals!