RHONDI at
ROSE COLORED GLASSES
is having an AUTUMN PARTY
Just wanted to share my fall/halloween decor in my dining room, I know it's early for Halloween, so I tried to keep it more along the "fall" lines...but YOU KNOW it's soooo hard for a crafty girl to not be able to decorate according to the next holiday especially one as fun as Halloween!! I would also like to add that I got everything for the cheap, either at thrift stores or the Dollar Tree. The most expensive thing was the tablecloth that I bought for $5 at my favorite thrift store.
The Bar...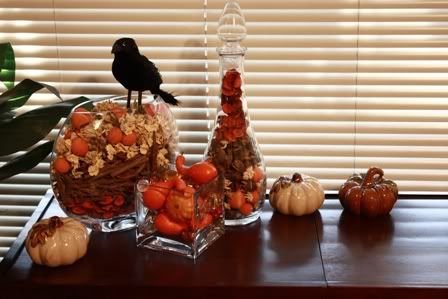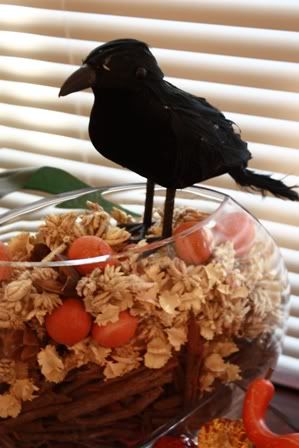 Side Table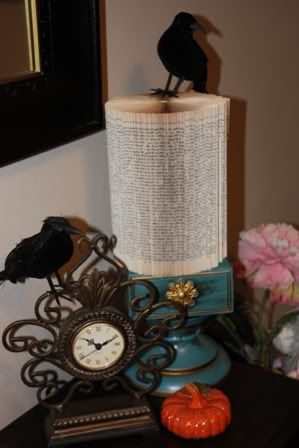 Dining Table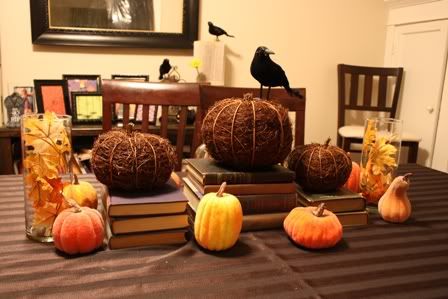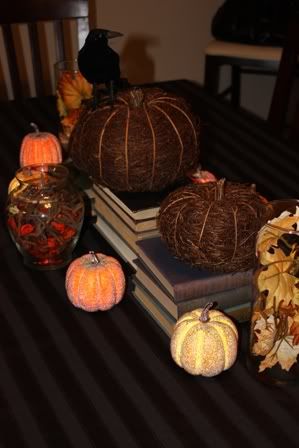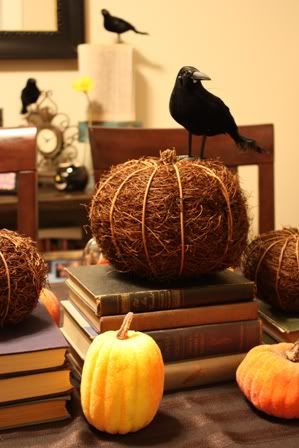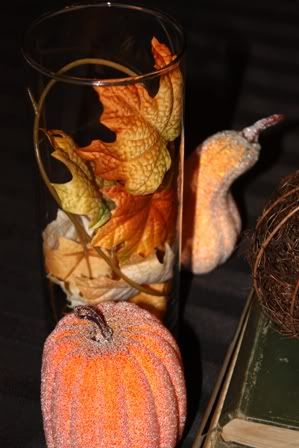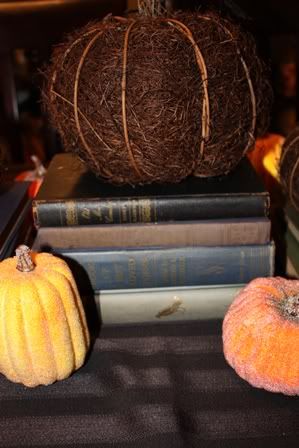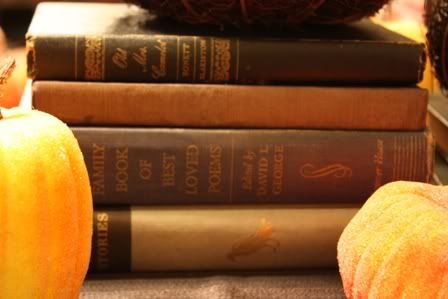 (I love love love really old vintage books and I bought these today for only $1 each!!)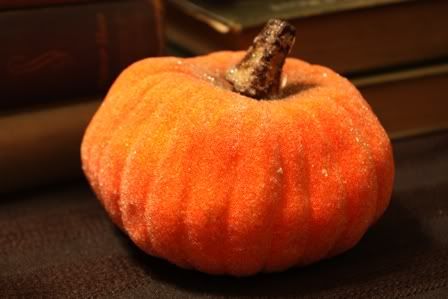 EEEEK! I can't wait to put more stuff up! My husband has laid down the law and said I'm not allowed to put up anything really "halloween" untill October *
sits in corner and pouts
* But I think this will do for now.