I'm redecorating my bathroom and doing a sailing theme, and just wanted to blog about the process.
We live in an apartment that is a "historical landmark", so there's not too much stuff that I can change which is a drag. I don't really understand why it's a historical landmark, the only thing I know is that movie "The Purple People Eater" was filmed in my apartment. If you've ever seen the movie, the apartment that the grandpa lives in, well that's my exact apartment. Aside from that I don't know what's so historical about it, but I do see tour busses outside on the street every now and then...guess I'll have to take a tour of Downtown Fullerton one day. Our bathroom still has the original 1920's clawfoot bathtub and old things like that. It also has one of those sinks that are just attached to the wall with nothing underneath it and you can see old pipes and cracked paint and stuff... please don't gag when you see this pic...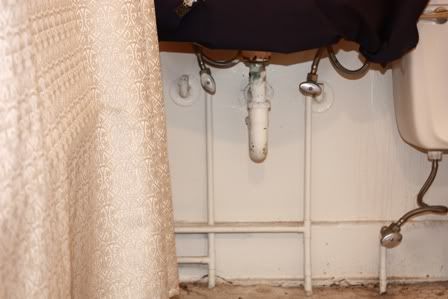 YUCK
Well with a little fabric, some fabric glue, super glue and velcro I fixed that...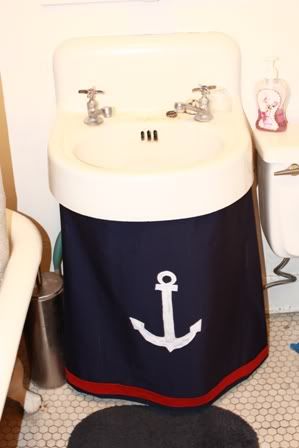 Ahhh so much better, and now we can use that curtain to also act as a little storage! I just made the curtain with fabric glue to hold it all together as I don't have a sewing machine, took one side of velcro and glued it to the top of my curtain, and super glued the other side of the velcro up underneath my sink and stuck them together! Super easy!
The bathroom is still a work in progress, I need to find a shower curtain and window curtain or possibly make them, and get some of the decor together a little bit, but here's what I have going on so far...
I got these towels on sale from Target!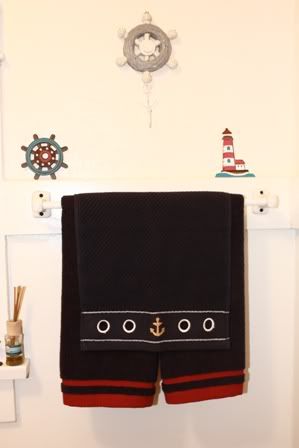 These are supposed to be name card holders like for dinner parites, but I just threw them in here to mix it up. I got them for like $1 at Tuesday Morning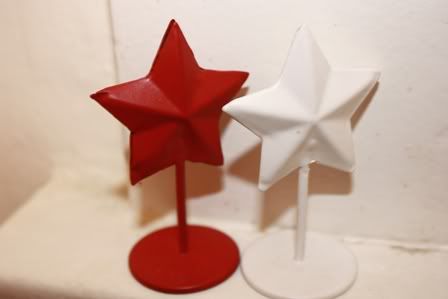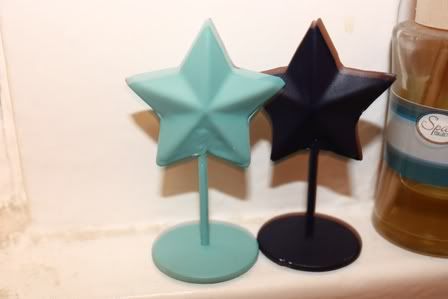 I still need to paint this helm that I got at Michaels, and I got this lighthouse at Big Lots on clearance for $20 it's huge, and underneath there's a switch that makes seagull noises and the light on the top rotates and works...what?....ok ok if you know me at all, you know I'm a major cheeseball and LOVE things like that!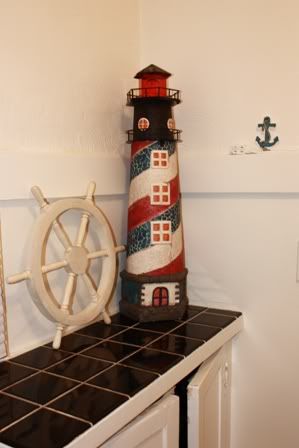 And that's what I have in my bathroom so far! I hope you can use it for some inspiration!
Let your imagination set sail!