Hi friends!
Here's a tutorial on how to turn silk roses into peonies, that you can do on any surface...I chose to do one on one of my old blue throw pillows. Peonies have got to be my most favorite flower in the world. They are so beautiful and delicate. There's something frilly and uber girly about them, which is probably why I love them!
What I used:
Blue throw pillow
4 White fake roses
Scissors
Glue gun
Take your flowers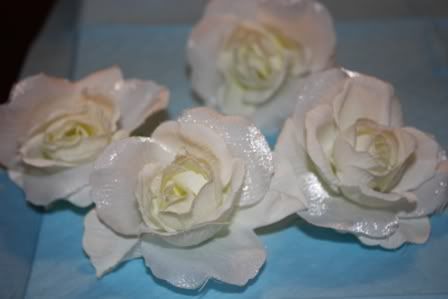 And pull off the backing and each layer...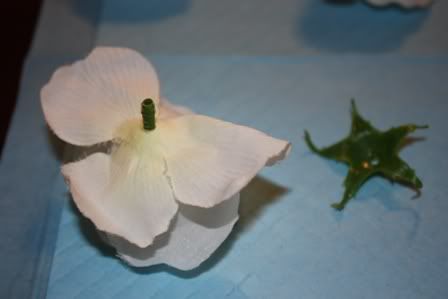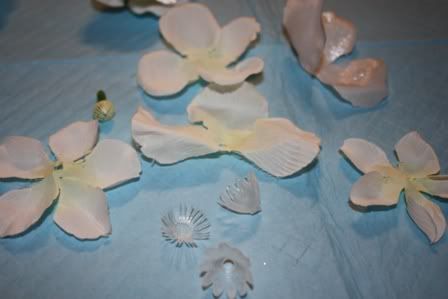 Discard any plastic pieces and arrange petals in piles by size...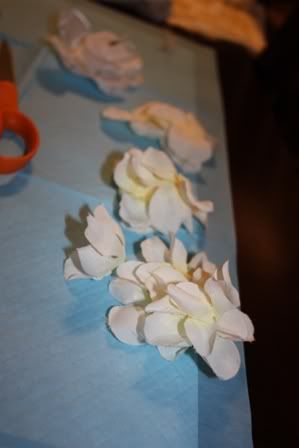 Starting with your smallest size , pinch together the tops of the petals, and the center will make a point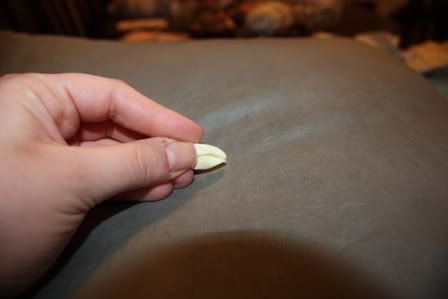 Put some hot glue on the tip of that pont, and place on the surface you are gluing your peony...for me, it's the center of my pillow. This petal will be the center of your flower.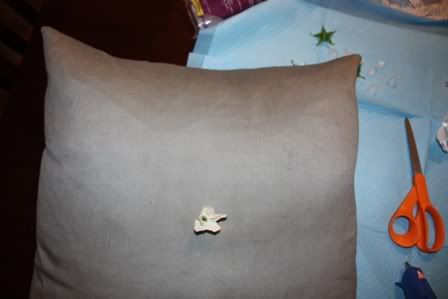 Do the same for the rest of your smallest sized petals and cluster them around the center petals.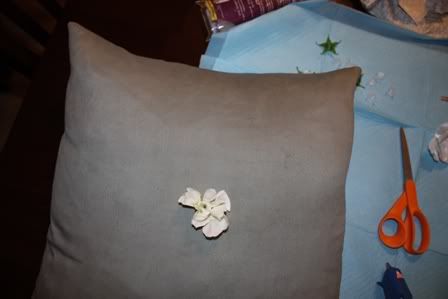 Once you have used all of the smallest sized, move on to the next size up and continue to cluster outside the smaller petals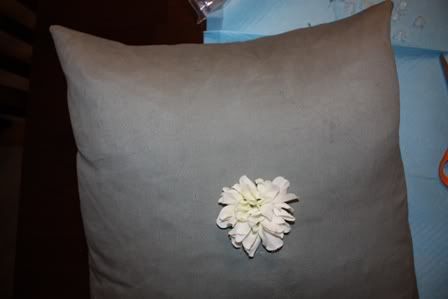 Do the same for all the sizes, except for your largest peatals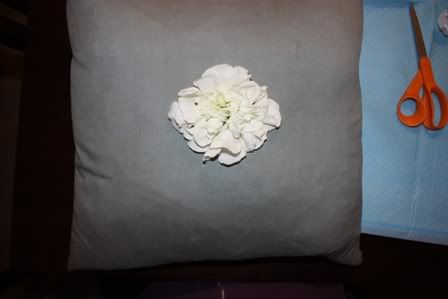 Now for your largest petals, cut them into individual petals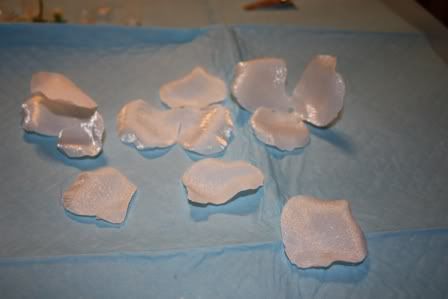 Glue the tip, or the point of the petal, and glue them all around the outside of your cluster , but lay these flat.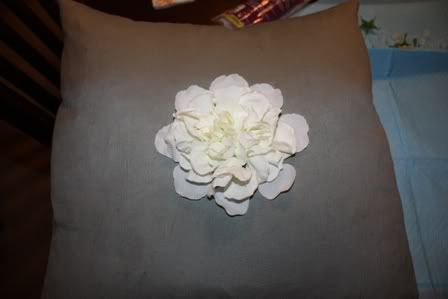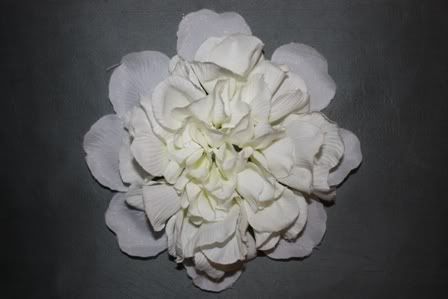 Ta-da! A peony from roses!