Spring is almost here! Keeping up with my spring inspired projects, let's make some paper flowers!
You'll need 2 different colored paper, I chose pink for my flower, and green for my stem.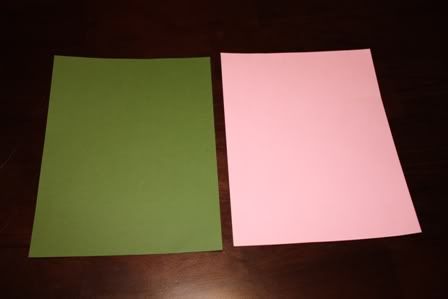 You can get specific origami paper which is usually in perfect squares, but if you have normal rectangular paper like I do, just turn it into a perfect square like this: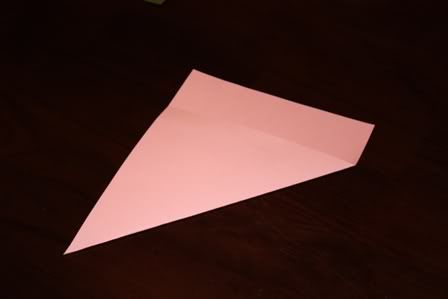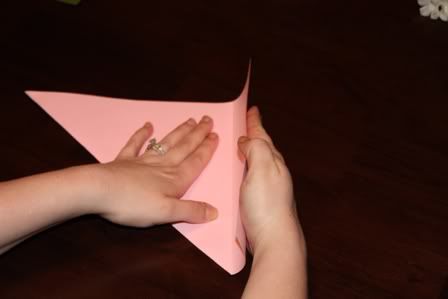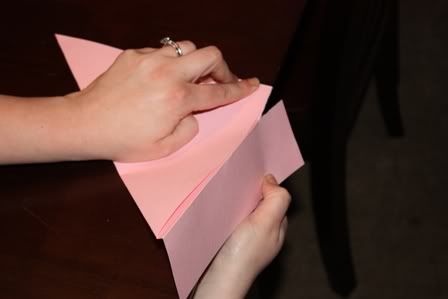 And you end up with this: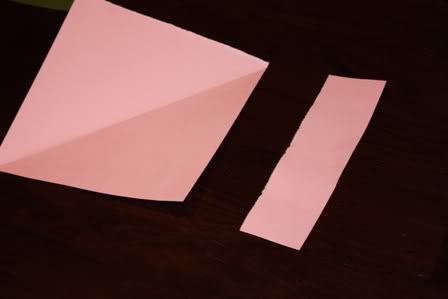 Take your square and make creases from corner to corner (diagonally)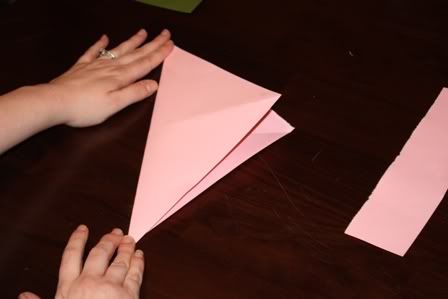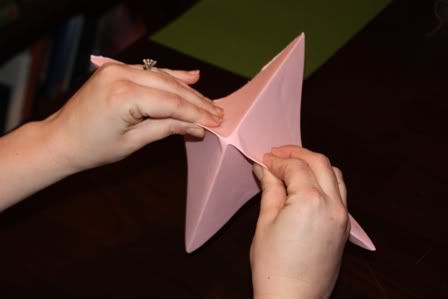 holding the creases, push in two of the sides to create a triangle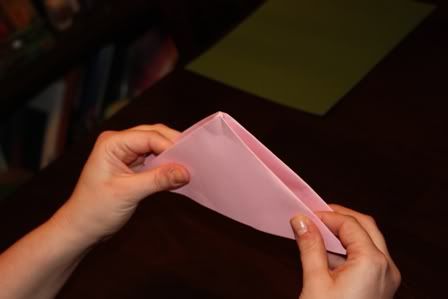 lay your triangle with the point of the triangle that won't openaway from you.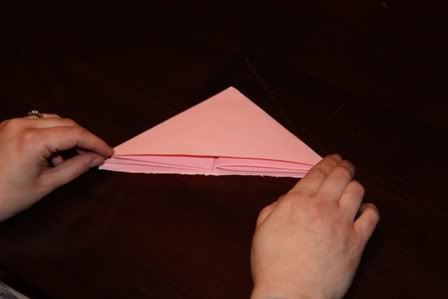 On one side take the 2 bottom points and fold up to the top point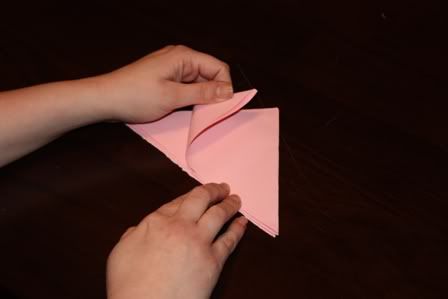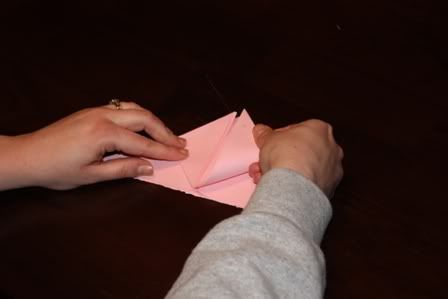 turn over and do the same on the other side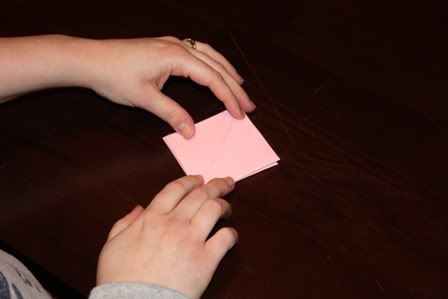 now you'll have a diamond. take each left and right point on each side, and pinch together, making the same shaped diamond. This tucks away the flaps.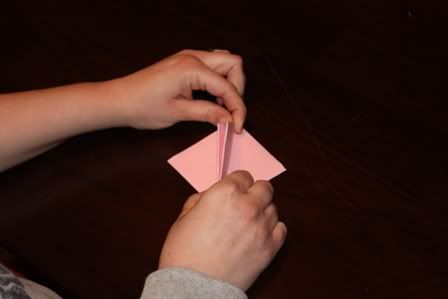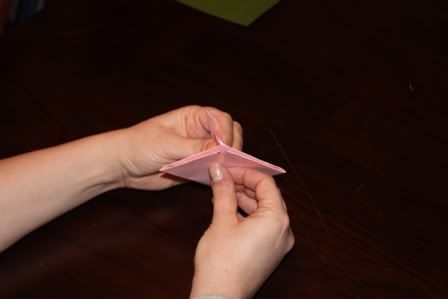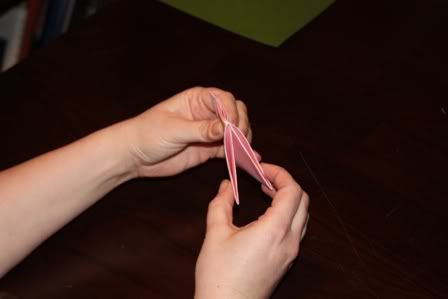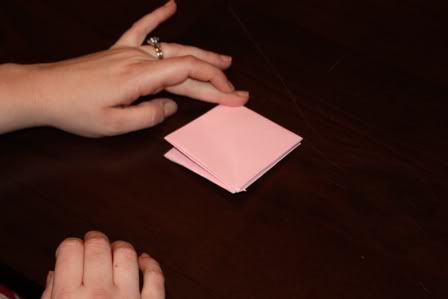 Now take each side on one side of your diamond and fold towards the center, overlapping the center just a bit, and tuck one side into the open end of the other side, then repeat on the other side of your diamond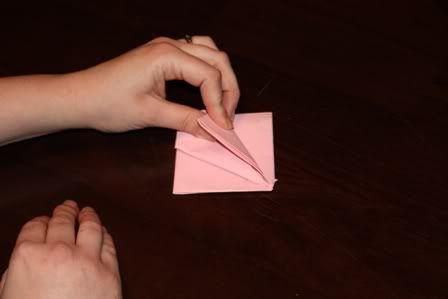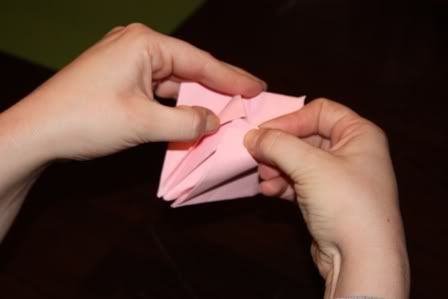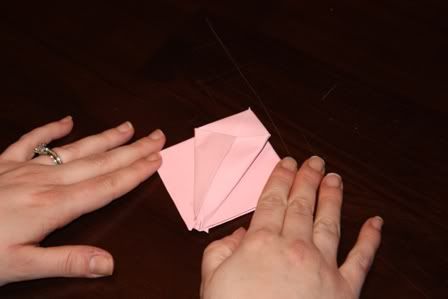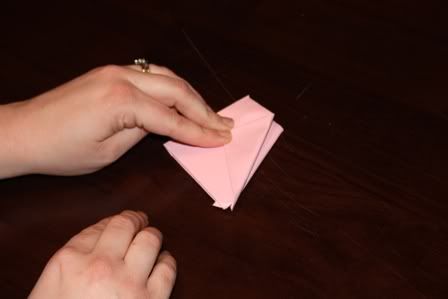 Now you'll have 2 little "handles" on each side. Hold on to then with your thumb and pointer finger, (pinching where you tucked the sides together and making sure you hold tight enough they don't pop open) pull apart a bit and push the bottom down on the table, "puffing" it up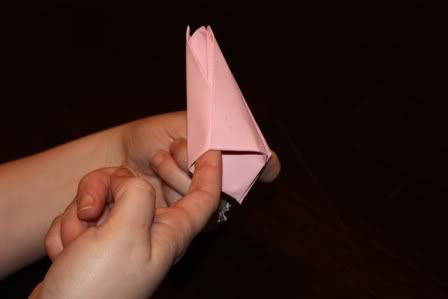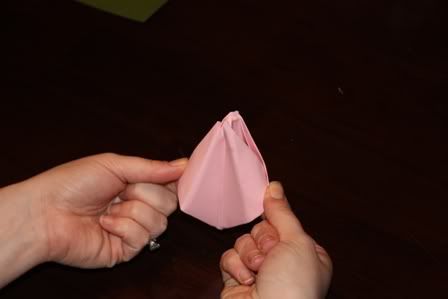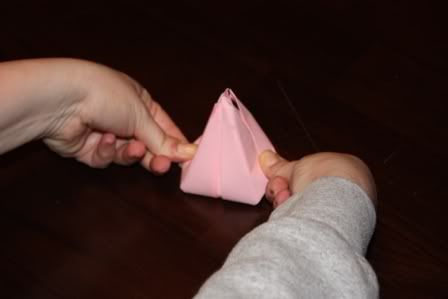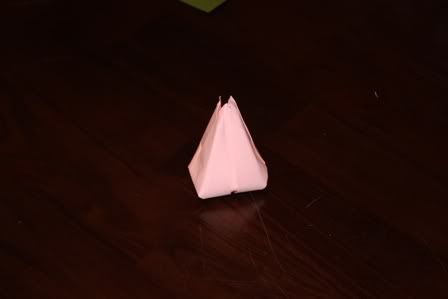 Now at the top of your flower, there should be 4 "petals" peel them back.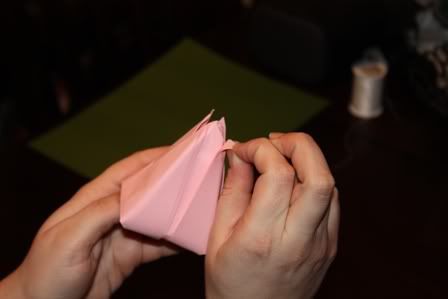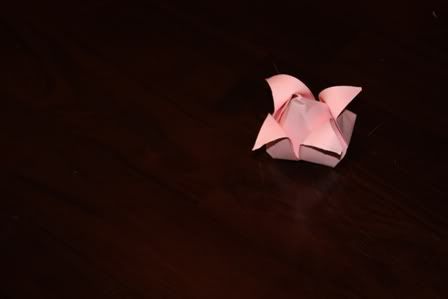 On the bottom of your flower you'll have a hole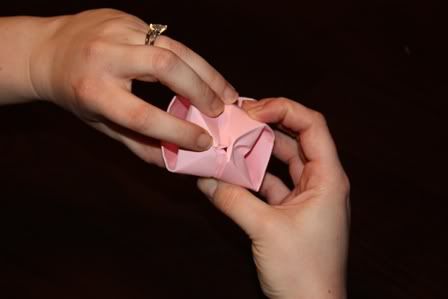 Now take your paper for your stem, cut a piece length wise (about 2 inches wide) and keep folding lengthwise until you physically cannot fold anymore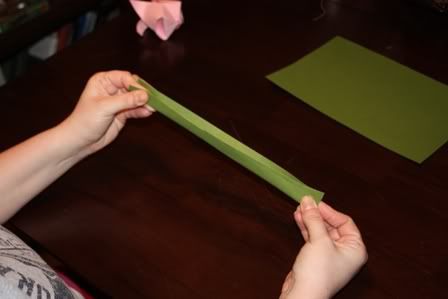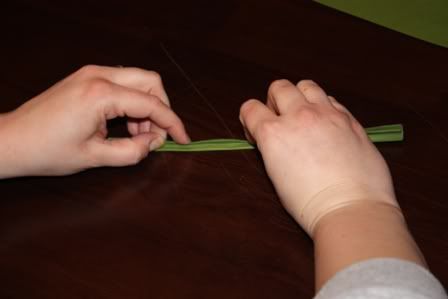 Insert the stem into the hole on the bottom of the flower and you're done!