Hubby and I bought our first house back in December for our new little bambino! Well I'm finally getting around to posting some of the projects we've already had done here (and there will be loads more to come!)
We wanted to re-do the kitchen lights since they were those uuuugly and I mean UGLY fluorescent lights! This is the only picture I have of the before...this was when we were still in escrow...look up lol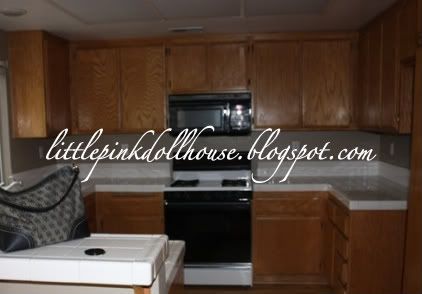 yuck-mo
we pulled them out of there and noticed we had a beautiful recessed ceiling under them! We had our contractor cut some holes and rewire some recessed lighting in there and had him paint the inner wall the same gray color we were painting our entire downstairs! We also added some decorative moulding around the outside edge and around the inside edge and woooah mama, talk about an upgrade!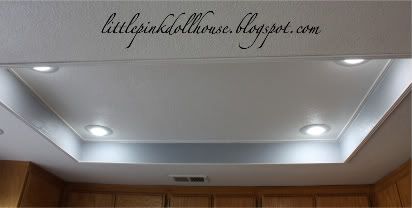 Closeup of the detail: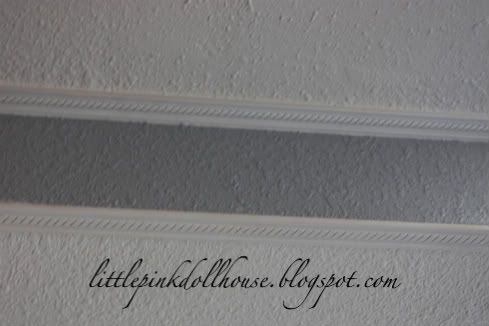 love love love love LOOOVE!